Add to my Reading List

Remove from my Reading List
News Article
Are UK roads ready for the introduction of Connected and Autonomous Vehicles?
VALERANN - MAKING ROADS SMART Study results
Roads, road operators and the
introduction of autonomous vehicles
Autonomous vehicles will arrive on our roads. They bring many potential benefits to us as individuals, and to society in general. They also present new major challenges to the transport eco-system. Road operators will likely share much of the responsibility of managing and monitoring this evolving mobility environment. A recent study of road operators reveals that UK roads operators are looking to play an active role in supporting and managing CAV-inclusive traffic. However, many road-operators lack, and expect to continue to lack, the tools required to enable them to monitor, manage, and maximise the benefits of these new technologies, while reducing the associated safety risks.
Roads are the single largest asset on earth - yet with limited data coverage
With over 480,000 km of roads in England, and 30 million km of roads worldwide, the road network is the largest infrastructure on earth. It is estimated that over £1 trillion is spent on roads globally every year. Highways England recently announced its RIS2 worth over £25B for the Strategic Road Network, which represents ~3% of the nation's road network (albeit >30% of traffic).
Despite those spending, roads remain one of the 'darkest' areas when it comes to data and monitoring. Only ~4% of UK roads have any type of active monitoring and management technologies in use. In comparison, most major infrastructure, such as telecom, power and rail, can achieve near complete cover of their networks. This lack of data leaves road operators with limited tools to manage their networks and is especially unfortunate in light of a recent Siemens study indicating that comprehensive information systems in roads could reduce congestion by up to 20% and road injuries / fatalities by up to 31%[1]. With the introduction of autonomous vehicles, the role of road operators will likely evolve. Likewise, the lack of data from our roads may present challenges to how these road operators must manage and optimise the road network.
A recent study conducted by Valerann, with the support of Transport Systems Catapult, assessed the readiness of the UK road network for the introduction of Connected and Autonomous Vehicles (CAVs). The study included interviews and surveys of over 40 road organisations, ranging from road operators and traffic management professionals, to transport research groups. The study looked to understand how traffic management technologies are used on UK roads, what traffic operators expected to need in a CAV rich network, and what are the gaps between what is available and the ideal.
The results revealed valuable insights into the evolving traffic management landscape. As of today, road authorities seem to primarily use ITS to manage traffic flow and congestion. Safety is not managed as actively. Moreover, it seems that the ITS currently deployed does not meet the needs of road operators - and this is mainly due to resources constraints (both budgetary and trained personnel). In the meantime, while looking to the future, they expect the full automation of CAVs (commonly called L5 autonomy) to reach UK roads in under 20 years' time. Road operators identified a technological gap between current use of ITS and upcoming needs. Respondents do not expect to have the systems required to monitor and manage an autonomous-vehicle inclusive traffic environment in time. Their main concern regarding CAVs is around safety and security; how to mitigate system malfunctions and cyberattacks, and how to safely integrate CAVs into current day traffic. Road operators expressed a preference to continue to monitor traffic from independent road-based traffic management systems, and none would solely rely on data sent from vehicles (floating car data).
Traffic management tools have limited usage today, but challenges and requirements are already rising up
Despite limited cover today, ITS plays already an important role in managing UK roads. Since the start of introducing ITS on the roads, studies on their benefits showed they effectively help road owners and operators monitor and manage traffic[2].
These technologies' functions can be divided into 3 overarching objectives: increasing safety, improving traffic flow, and enhancing road-user satisfaction. Looking to the future, while these functions will likely remain the same, the actual challenges tackled under each of them will significantly and quickly evolve. Likewise, the range of required capabilities will continuously broaden. A simple, yet compelling, example are the traffic lights. Today their role is to simply send signals to driver (through different lighting colour) to regulate traffic. Soon traffic lights will be expected to define the optimum duration of each state, taking into account the traffic levels (current and incoming). Furthermore, traffic lights will likely need to communicate to vehicles directly, as well as to drivers.
The potential of safety benefits is of comprehensive data collection and dissemination systems is well known. Yet, the primary use of road-side traffic management technologies today is to improve traffic flow: 69% of respondents indicated the improving traffic flow is the primary use of currently deployed ITS.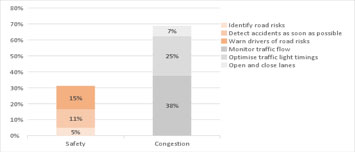 Chart 1 - What is the main use of ITS currently deployed on your road network
Moreover, despite the multiple possible functionalities of ITS, it remains challenging to find one solution fitting all needs, functions and requirements. Indeed, 88% of respondents indicated that their current ITS solutions do not answer current and future traffic management needs. This is predominately driven by budget constraints and lack of trained personnel to manage the systems. Unsurprising, considering ITS installations can cost upwards of £1.6 million per km.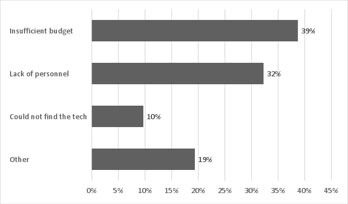 Chart 2 - why do you not have adequate ITS solutions on your road network?
Roads won't be ready on time for CAVs. However, this won't prevent the introduction of CAVs into the road network. Operator's role will be key in managing future traffic
Looking to the future, road operators believe their roads are not ready to support and monitor CAVs: 88% indicated roads do not have the systems in place required to safely and effectively manage CAV-inclusive traffic.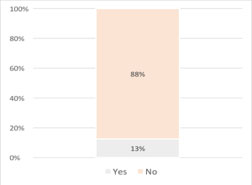 Chart 3 - Is your deployed road-side technology ready to support CAV inclusive traffic?
Of course, fully autonomous vehicles are not commercially viable yet. Indeed, respondents to the study estimated that UK roads will see L5 autonomy in 20 years' time, consistent with other estimates; both a recent KPMG study[3] on autonomy in the UK and CCAV estimates[4] predict L5 autonomy to be commercially available by 2035.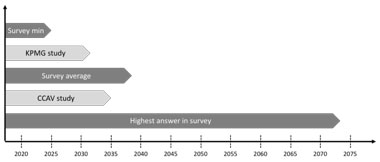 Chart 4 - When do you expect L5 autonomy to be commercially available?
Nevertheless, despite having 15-20 years to prepare, respondents predict that it is unlikely the UK will have the systems in place, in time. This, of course, does not mean that CAVs will not be introduced to our roads. Very few road operators believe that without full V2I support, CAVs will not be able to operate. Still, the vast majority indicated that the role of the traffic operator will still be key to ensuring the proper operation of the road network. While, their exact role remains to be seen, it will likely continue to focus on how to improve and optimise the function of the overall network.
CAV safety and security are main areas of concern and traffic operators know they will need to address these as a priority
To get a glimpse of the future role of traffic managers, participants were asked an open-ended question: what major risks associated with CAVs did they expect to manage in the future? The results were particularly uniform: 73% of all respondents mentioned two specific safety issues as top concerns; system malfunctions (be it malicious cyberattacks or human error), and integration between CAVs and human-driven traffic.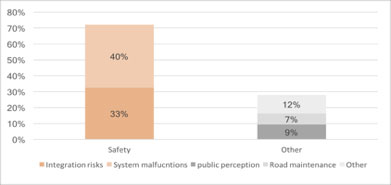 Chart 5 - What are the main risks you expect to see with the introduction of CAVs?
The solution to future challenges lies within a complementary ecosystem between CAVs and smart roads
Of course, there are multiple ways to monitor / manage these safety risks. A common expectation is that ITS and vehicles will form an interdependent and complementary ecosystem. As such, some solutions will only be relevant and efficient if performed/ managed from vehicles, while other will only be relevant from the road.

There is sound reasoning (and many proponents) for using CAV data as a source for traffic management and monitoring. Using vehicles as a data source reduces the amount of equipment needed in the road and can, potentially, provide a lot of additional information that road-side technology cannot gather. Assuming the many privacy issues are managed, vehicle-based information can provide origin, destination, expected travel times and routes, and more information that can improve how road operators manage their network. At the same time, this information comes with inherent drawbacks: Firstly, data from vehicles is sample based; it does not provide information about the entire population. There is a minimum of connected vehicles required to make such a collection of data relevant. Once this minimum is reached, the information received still must be analysed within a broader data-set to ensure the information reflects what is actually happening on the ground (e.g. if no vehicle with google maps is present at a traffic light right now, it does not mean there is no traffic queue). This aggregation process means that decisions need to be made in a delay of ∼10 minutes, and potentially longer consistently in areas/times with scarce traffic. Unfortunately (and fortunately) while more vehicles are becoming connected, stricter privacy laws will mean less data from vehicles will become shareable.Secondly, data from vehicles needs to be aggregated to remain anonymous and meet privacy requirements. This does not only mean that you cannot trace a journey to a specific individual. Road operators will not get the actual data. They will get a recreation of the data, that depicts very similar traffic flows, but is made of different journeys. This means that a road operator's ability to use this information to drill down and make decisions based on how traffic on his road actually behaves, is limited.
Looking to the future, the majority of road operators prefer to continue and monitor and manage traffic using roadside equipment alone. Only 29% would pay to leverage both road-side and vehicle-based solutions. Most interestingly, not a single respondent indicated they would manage their road network solely based on vehicle generated data. Some of the reasons quoted were the need to independently monitor traffic and validate any data they receive from vehicles.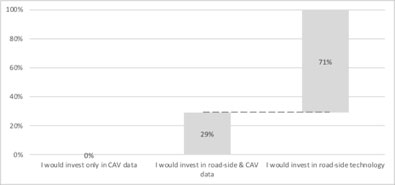 Chart 6 - what sources of monitoring would you want to have at your disposal to manage traffic with CAVs
Conclusion
In conclusion, it seems that UK road network runs the risk of not having the systems in place to effectively monitor and manage CAV inclusive traffic. As of today, there does not seem to be a fit-for-all solution available on the market, and especially not when taking into account budgetary and human resources constraints, coupled with the short timeline. This will probably not prevent autonomous vehicles from joining our roads. However, it will mean that our ability to ensure the safety and security of road users is diminished and will reduce our ability to ensure that these technologies' potential to benefit society are realised.
Ensuring our roads are ready is not a single authority / organisation's work. Of course, local and central government must ensure that the budget and the guidance is available to allow road operators to prepare in time. However, it is also the onus of the ITS industry to offer economically viable solutions that can be deployed in a broader set of roads, and not just in the largest motorways and richest cities.

[1] Siemens Report - "Case studies for traffic solutions"
[2] US Department of Transportation aggregates and publishes all ITS applications globally, and measure the effects of ITS on-transportation operations according to the six goals: safety, mobility, efficiency, productivity, energy and environmental impacts, and customer satisfaction.
[3] KPMG study - Connected and Autonomous Vehicles; the UK economic opportunity - 2015
[4]https://assets.publishing.service.gov.uk/government/uploads/system/uploads/attachment_data/file/642813/15780_TSC_Market_Forecast_for_CAV_Report_FINAL.pdf



---