Add to my Reading List

Remove from my Reading List
News Article
Autonomy solutions for high traffic destinations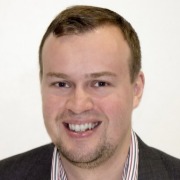 Airports, business parks and hospitals are likely to be early adopters for autonomous vehicles and will require bespoke software solutions to optimise their vehicle fleets and to deliver excellent customer experiences
By John Paddington
Last year, I moved from AECOM, who are one of the largest Consultancies in the world to join Conigital, who are a software platform scaleup for self-driving vehicles. As someone in the industry, I believe that autonomous vehicles and scaleups like Conigital will change the world we live in. I believe it is not a question of whether the technology will ever be available, it's more a question of when the technology will be ready. Predictions vary but it is likely in the next five to ten years we will see fully autonomous vehicles.
Media coverage on self-driving vehicles is often focused on passenger cars, particularly due to large scale investments from the likes of Uber, Tesla and Google. However, it is not just cars that could be automated, it is just as likely that a wide range of vehicles will be automated such as buses, delivery trucks, snow ploughs and road sweepers. Considering this, there is a strong business case for large campus-based sites such as airports, business parks and hospitals to implement automation. We call these campus locations high traffic destinations, as mobility at these destinations is a big deal and can generate significant revenues: Heathrow alone in 2015 generated £107 million in parking revenues. It is not just the revenue, there is the large cost of internal movements of people, goods and services.
If you ask a member of the public what an autonomous vehicle can do, they are likely to suggest a vehicle that can drive itself anywhere, at any time in all weather conditions. In the Industry this is known as a "Level 5" vehicle (see diagram below). This need to safely cover all conditions is why large vehicle manufacturers and technology companies are investing hundreds of millions of pounds to develop the first go anywhere, anytime vehicle.

Vehicle Automation Levels - Source Society of American Engineers (SAE)
However, if you consider campus based high traffic destinations, where most roads are semi-controlled with a limited range of scenarios, the challenge becomes simpler and you only need a Level 4 vehicle. The autonomy becomes simpler still if the vehicle is operating in a non-public environment, such as airside at an airport. Therefore, my company Conigital is focusing on these high traffic destinations
The development of Conigital's solutions is being funded by early commercial sales of the platform circa £1.2M and three Innovate UK projects and : Project CAPRI worth £5.7m, Project Synergy worth £4.7m and Project INSIGHT worth £2.2m. Each project includes a range of partners and clients including Manchester Airport, Birmingham Airport; Heathrow Airport and The Mall shopping Centre in Bristol. These projects all involve trials of different aspects of an on-demand last mile pod service.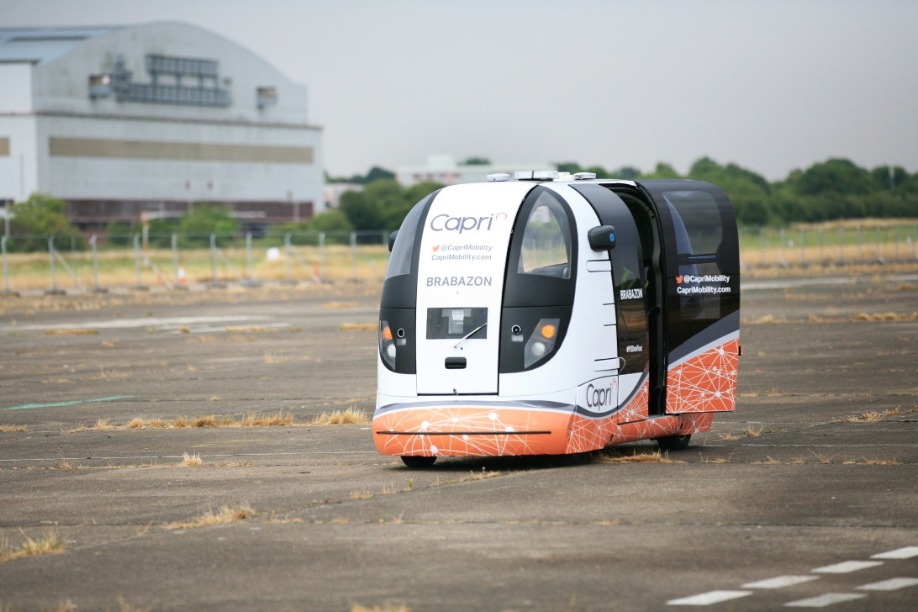 Pod - Capri Project
As part of our funded projects, we are developing a fleet and asset management solution called ConOp. This allows us to manage and coordinate a fleet of autonomous vehicles, managing demand from passengers and instructing vehicles where to pick up passengers and where to drop them off. We are also working closely with Dynniq and Thingful to integrate traffic congestion and traffic signal data to ensure the most efficient data.
Although our projects are focused on autonomous pods, our system also caters for freight, service vehicles and existings fleets. We believe that these vehicles have as much or even more potential for automation than passenger vehicles.
ConOp is underlaid by ConOPTIUM, our patent pending Algorithm that enables a wider, systems of systems approach where we optimise transport fleets at high traffic destinations using a wide range of input parameters. We have taken this approach as we understand that high traffic destinations have a wide range of priorities that need consideration, whether it be energy use, costs, labour or customer satisfaction, as shown in the diagram below:


ConOPTIUM systems of systems approach
These inputs can be sourced as static data or as real time data, using API feeds from other systems. Depending on the inputs, the model can be run as a planning tool or as a dynamic, decision making tools.
For each client site we can vary preferences according to customer needs using a heuristic, multi-objective optimisation algorithm. For instance, at a budget airport we may prioritise cost and labour, whereas at a large Hub airport we might prioritise added value services and passenger services. Each scenario can model priorities for different parameters so client sites can determine whether there is a most effective solution for their needs or consider the impact of different trade-offs.
This algorithm is based on one created by the team that is successfully used in the airline industry to optimise aircraft movements and is the first time that it has been applied for surface transport. Our discussions with potential clients have shown that the optimiser is not just something that could apply to autonomous vehicles, there is demand for managing and coordinating existing vehicle fleets, especially during construction or for fleets that are only informally managed currently.
Another part of Conigital's approach is the development of inclusive and accessible solutions. This approach is so strong that a Charity devoted to helping the Blind and Partially sighted has invested in us because they see the benefits that our technologies can offer to the people they support.
Within our projects we are developing a range of inclusive and accessible solutions under the ConApp umbrella:
The first is a patented 4d tactile map, this is like existing tactile maps as it provides a physical map of surroundings or the vehicle location but what is revolutionary is its ability for it to update and dynamically provide an accessible interface.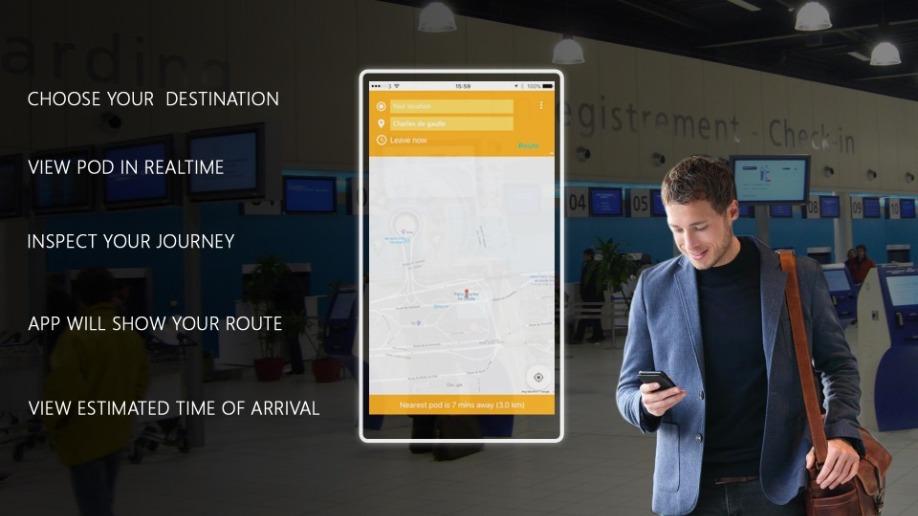 The second is a Mobility as a Service app which will allow autonomous vehicle hailing as well as integration with other transport modes. We are also exploring how indoor positioning systems can be integrated into this app to provide precise navigation to vehicles / stops. Primarily this is aimed at blind and partially sighted users, but we also see the benefit of making sure a customer reaches their exact vehicle, especially if there are multiple ones parked in a location.
The final product is the Gemma Virtual Concierge, which provides a tailored customer experience for users. By, talking to the app or device; Gemma will provide interactive access to travel advice, news and games, the internet and premium services at a destination, such as duty-free shopping and infotainment services.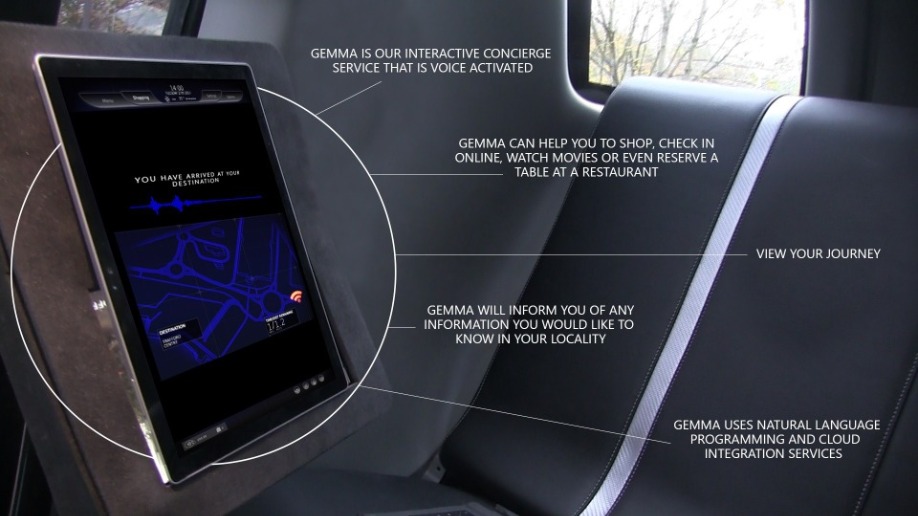 All our ConApp products link to our ConOp Fleet and Asset Management system for seamless journeys but also provide to operators a source of anonymised demand and passenger information.


The 2nd Transportation-as-a-Service (TaaS) Technology event is taking place in Birmingham, UK at the National Motor Cycle Museum on the 4th and 5th June 2019. Our annual event will draw 600+ senior decision makers from along the entire value chain of the Connected and Autonomous Vehicles (CAVs), Electric Vehicles (EVs), Energy/Battery, Charging, Infrastructure and Future Mobility industry.
Our 2019 event will include 2 co-located conferences
TaaS Technology - 'CAVs and Future Mobility' conference and exhibition will be dedicated to covering the key topics of the CAVs, Future Mobility and TaaS industry.
Key topics covered: https://www.taas.technology/cavs/topics
TaaS Technology - 'Energising Future Mobility' conference and exhibition will be dedicated to covering the key topics of the EVs, Energy/Battery Technology and Infrastructure industries.
Key topics covered: https://www.taas.technology/energy/topics
2 co-located conferences, 1 ticket, 1 exhibition.
The TaaS Technology conferences will bring together international experts for two days of in-depth discussions and exhibits focused on the opportunities and challenges of a mobility future that leverages CAVs, EVs, Battery/Energy, Charging, Infrastructure and TaaS technologies.
Attendees to the event can purchase one ticket to have full access to both conferences. Attendees will hear industry-leading insiders delivering more than 80 presentations spanning all the key topics. The conference will equip the delegates with an up-to-date overview of the status of the CAVs, EVs, Energy/Battery, Infrastructure and TaaS industry, and provide them with many opportunities to meet other key players within this community.
Speakers and sponsors will have a unique opportunity to access 2 individual but related audiences in an intimate environment - there will be lots of opportunity at the conference to make some fantastic connections and also potential business partners.
The event is being organised in partnership with Coventry University and WMG, at the University of Warwick and has already attracted an array of leading international experts.
Speakers already confirmed at this early stage, so far include: Autocab, AVL, Beryl, Bloomberg - New Energy Finance, BP, ChargeMaster, Claytex, Cube Intelligence, Department For Transport, Element Energy, free2move, Green Mobility, Hewitt Studios, iomob, ION Energy, LimeBike, Power Hydrant, Ridecell, TomTom, Uber, what3words
With only a maximum of 250 delegate places per conference and 40 exhibitors, the conference will sell out fast. Make sure you book your place as a delegate or a speaker/sponsor as soon as you can. https://taas.technology



---