Add to my Reading List

Remove from my Reading List
News Article
It's Not Just About the Car: Six Keys to Delivering a Successful Autonomous Mobility Service
Much of the attention paid to autonomous mobility has focused on the vehicles: Do they work? Are they safe? When will they arrive? What will be the impact?
Less attention has been paid to how these vehicles will work together to deliver services that will a) make traffic and air quality better and not worse; b) support rather than compete with existing modes of transit; and c) make all transportation more efficient.
Let's look at six factors that need to be considered when rolling out autonomous mobility services in ways that will provide the maximum benefit for operators, cities, and travelers.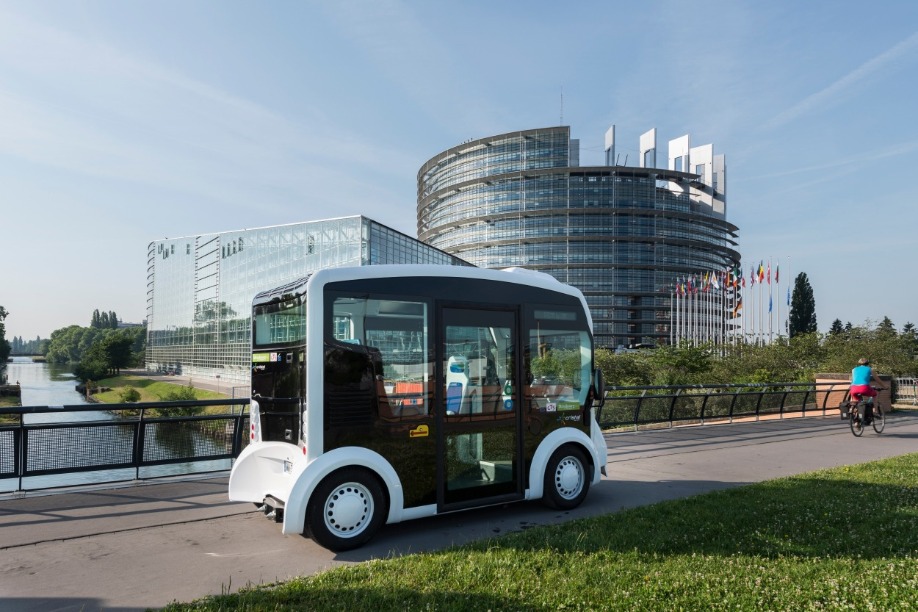 1. Think fleet, not vehicle.
Autonomous vehicles need to be able to work together as fleets in order for new mobility services to be efficient. Fleet mobility management is not just telematics and preventative maintenance. It is getting the right vehicles to the right travelers at the right time, every time. For example, if there are four vehicles near a person requesting a ride, how is it determined which vehicle will be assigned to the traveler. The closest? Well, the closest vehicle to the traveler may not offer the most efficient overall experience.

Determining the best option will depend on the directions the vehicles are traveling, traffic between the traveler and the vehicles, the side of the road the traveler is on, the capacity of the vehicle, the amount of battery power remaining in the vehicle, the locations of other travelers seeking pooled rides and more. It's also a matter of distributing vehicles and services so that they aren't all looking for the same riders in the same places at the same times. These are complex calculations that, along with machine learning, can help drive intelligent vehicle allocation that anticipates and meets demand based on historical data and real-time constraints.

2. Fleet mobility management must be vehicle-agnostic.
It is unrealistic to expect operators to standardize on a single brand of vehicle. Vehicle-agnostic fleet technology will be needed to make it easy for operators to use any vehicle brand or type. Most vehicle-makers are developing their own technology stacks independent of one another, which could complicate service delivery.

A 2018 study by AlixPartners identified 200-plus autonomous vehicles under development by the auto industry and technology companies with investments estimated at $255 billion. "Not everyone can be successful," John Hoffecker, global vice chairman at AlixPartners told the Automotive Press Association. "We're going to have a falling out of automakers and suppliers." Service providers will not want to go down with the sinking ship of a failed vehicle company. They will need to have the option of using multiple vehicle brands.

3. The fleets will be hybrid for some time.
Autonomous mobility is not going to happen all at once. We're already seeing autonomous shuttles on public streets, and robotaxis are likely to be next. But the rollouts will be gradual as technology matures and public acceptance grows. Managing fleets of human-driven and autonomous vehicles together introduces further complexity to making sure new services make transit better and faster. This will require mobility services management platforms to be able to communicate with both driver mobile apps and vehicle technology stacks and coordinate the activities of both transit modes.
With multiple vehicle brands and types offering human-driven and autonomous services using different technology stacks, what will be needed is a neutral way for service providers and cities to work together to solve the supply-demand challenge. One model to consider is something akin to air traffic control for vehicles. Like autos, aircraft are highly automated, and different brands use different onboard technologies, but they all plug into a neutral management system that safely and efficiently directs vehicles from multiple manufacturers to and from destinations.
4. Fleets need to work with public transit, not against it.
Where ridehailing services have worked independent of transit operators, public transit utilization has decreased, as it has across the board in the U.S. (down 2.9 percent in 2017). A first-of-its-kind University of California Davis study of ridehailing usage found that 49-61 percent of passengers used the service in place of public transit. A study of 1,000 ridehailing users in Boston found that 42 percent of the users used the services in place of public transit.

On the other hand, in Finland, the Whim app is used by multiple public and private transportation providers to provide a way to plan trips using multiple modes of transit through a single interface. Users enter their locations and destinations and can view different options with different levels of efficiency, privacy, and cost using ridesharing, car rental, bus, rail, bikes and more. Since introducing the app, the city of Helsinki estimates that private auto use has dipped by 50 percent, and that public transit utilization has jumped by 25 percent. Other cities and mobility providers are beginning to offer similar one-stop mobility apps. Similar apps are now appearing in other cities—Berlin's SVG recently introduced Jelbi, an app that connects multiple independent transit modes.
5. Services have to be shared to be effective.
Replacing private human-driven ridehailing services with individual autonomous services will do little to reduce congestion. In fact, in many cities traffic has gotten worse since the advent of ridehailing services. A 2017 study of traffic in New York City found that from 2013-2017, a 15 percent increase in ridehailing trips led to a 59 percent increase in the number of vehicles on the streets and such as Uber and Lyft, are contributing to urban traffic woes, adding as many as 5.7 billion miles driven on U.S. city streets.

Pooling can reverse this trend. Researchers at the University of Texas used computer models of a 10 by 10 mile area around Austin and found that one shared vehicle could replace 11 single-occupancy vehicles with wait times from 20 seconds to five minutes.
To test this theory further, Bestmile data scientists studied taxi data from the city of Chicago and used the Bestmile platform's ride matching and dispatching algorithms to model how a shared service could perform compared to the taxi service. Every day more than 2,700 taxis carry some 31,000 riders on average in the Windy City. The study found that 200 shared vehicles could do work of the entire city taxi fleet with an average excess ride time of six minutes, and a wait time of five minutes.
6. Cities need to be involved in the planning.
The true promise of new mobility services to reduce congestion and improve air quality, will only happen if the greater public good is at the forefront of city planning. A McKinsey report found that smart city technology has the potential to improve urban quality of life indicators by 10-30 percent. These are "numbers that translate into lives saved, reduced crime, shorter commutes, a lower health burden, and carbon emissions averted," the report said. The contribution of mobility services to these figures are in the shorter commutes and lower carbon emissions. But the aggregated value will be realized when all of the technologies that make cities smarter can work together.

The ability for anyone, regardless of age, income, and location, to access affordable mobility is fundamental to the quality of life benefits we all seek. Ridehailing has whet our appetites for safe, convenient, affordable transit. But the private sector must work with the public sector in order to ensure that new services benefit all residents. If low-income residents or neighborhoods are left out of the picture, the cities of the future many imagine will not be realized. Shared services like micro-transit and autonomous shuttles can be used to extend services to areas with smaller on-demand vehicles, making it more cost-effective for riders and operators alike.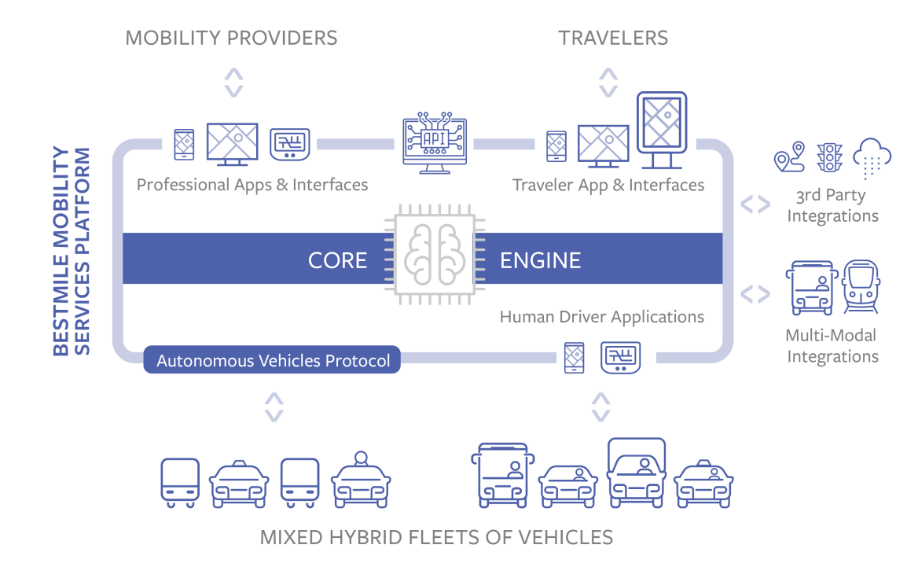 Risks and Rewards of New Mobility Services
Various predictions have been made about the impact of new mobility services on cities. Some say there will be chaos in the streets, while others present visions of fewer vehicles on roads, cleaner air and more open space on land that was previously dedicated to an auto-centric infrastructure. Most informed observers of the mobility industry believe in the latter scenario, but how fast and how smoothly that future arrives will depend on the factors listed here.
Once we have answered the basic questions about autonomous vehicles—are they safe, do they work, etc., the question of how new mobility services will make urban living better, not worse, must be addressed. Vehicles alone are not services. There is much to be considered when configuring mobility services at the kind of scale that is being envisioned. We have to raise our vision above the individual vehicle and think through how fleets of shared vehicles can work together, and how these fleets will work with public transit and other smart city infrastructure.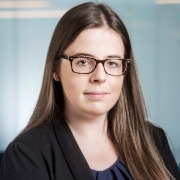 Anne Mellano is a cofounder and VP of Operations of Bestmile, a leading mobility services platform enabling the management, monitoring and optimization of autonomous and human-driven fleets for mobility operators. Prior to cofounding Bestmile, she worked in urban planning and managed some of Europe's first autonomous mobility projects. Anne holds an M.S. in Civil Engineering from the Swiss Federal Institute of Technology (EPFL) in Lausanne.
---