Add to my Reading List

Remove from my Reading List
News Article
"FAILING WAS NOT AN OPTION": THE ISRAELI ARMY, WOMEN & DRIVERLESS CARS
THE ISRAELI ARMY, WOMEN & DRIVERLESS CARS
Women are still under-represented in the automotive industry. Yet two women help shaping the driverless car revolution at Israeli start-up Innoviz. Their career also sheds a light on the unusual relationship between the military and the free market in Israel.
When you ask Ety Zohar what fascinates her about automated driving, she thinks back to her childhood and the science fiction books she used to binge on. "It's like all the books I read as a child are suddenly being brought to life. It's a revolution," she says. A revolution that Zohar finds herself right in the middle of - because she is actively shaping it.
Ety Zohar works as senior project manager at Innoviz, an Israeli start-up company that is developing LiDAR sensors - a technology considered crucial for autonomous driving to prevail. Innoviz has won a CES 2018 innovation award and plans to introduce its LiDAR technology in 2019. Zohar, who holds a master's degree in Electrical Engineering, is managing the project while her colleague Smadar David, 30, is responsible for designing the sensor. The story of these two women is remarkable in two ways: First, because it puts the spotlight on the specifics that have made Israel's start-up scene boom. Second, because Zohar and David are working in leading positions in a male-dominated industry where females are traditionally under-represented.
ISRAEL - A HOTBED FOR TECHNOLOGICAL INNOVATION
Mobileye, Argus CyberSecurity, Nexar, Waze, Gett - the list of successful Israeli start-ups is long, with many of them specializing in connected and automated driving. Investors are pouring billions of dollars into the market, the most famous example being Mobileye, acquired by Intel for 15 billion U.S. dollars. So, how has this relatively small country become such a hotbed for technological innovation?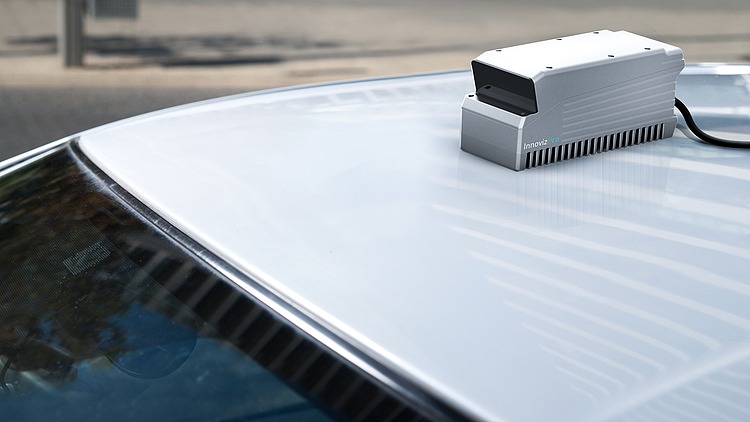 The InnovizPro was the company's first series production LiDAR. (Photo: Innoviz)
As the story of Innoviz shows, a key reason is Israel's military service - mandatory for men and women alike. It appears that this stint in the military often paves the way for entrepreneurial careers in high-technology fields. Such seamless transitions between the military and the free market are nothing unusual. In the case of Innoviz, its four founders all served in the same elite technological unit of the Intelligence Corps of the Israel Defense Forces. In early 2016, they decided to found their own company: Innoviz. They also recruited most of the original staff from the same military unit.
FROM THE MILITARY INTO BUSINESS
Among them were both Smadar David and Ety Zohar. David had completed a masters's degree in Mechanical Engineering before joining the army for 6 years. As one might expect from a former intelligence unit member, she remains a bit secretive about her role back then: "I handled a lot of very delicate projects. I was responsible for precise optomechanical developments." Eager for a new challenge, she joined Innoviz in 2016, and soon became responsible for forming a MEMS unit. MEMS, short for micro-electro-mechanical systems, is the underlying technology for sensors of all kinds that are installed in our cars and modern electronic devices like smartphones. "We quickly understood that we need to develop the technology ourselves."
David's team started out with her and another engineer, but has now grown to ten engineers, technicians and physicists. Likewise, Innoviz has grown from a dozen or so people at the beginning of 2016 to a predicted 200 employees by the end of 2018. Besides MEMS, there are several other units such as optics and computer vision. As project manager, it is Ety Zohar's job to bring them all together. "All those projects need to be synchronized into one product. We are working with very agile development processes. The unit was a great school for this kind of development." Innoviz is aiming to realize a fast-paced development process. "We started out with just a rough concept," Smadar David recalls. "And six months later we sent our first prototype of a solid-state LiDAR to our customers." David went on to lead the operation of the company's LiDAR feature - and is now also responsible for designing InnovizOne, the LiDAR intended for automated vehicles, scheduled to be released next year.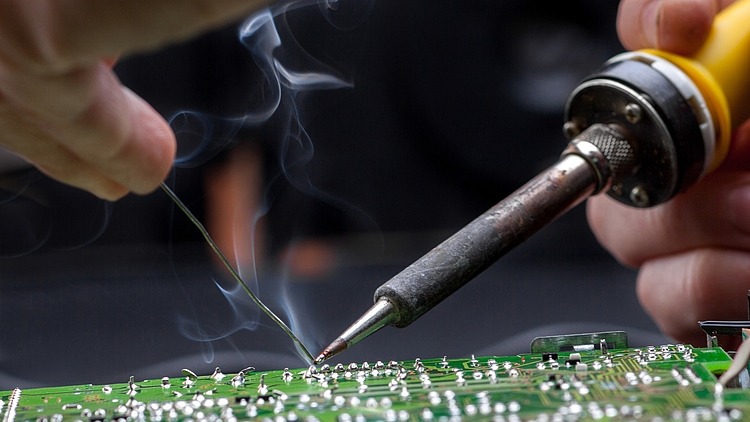 The developmental efforts to design LiDAR sensors are enormous. (Photo: Fotolia)
According to David, her time in the military perfectly prepared her for her next role. She credits the collaborative work in her military unit for providing her with strong communication skills. "We had a lot of different disciplines, similar to Innoviz." She also got used to working under strict timelines and high pressure. "We had a date that we had to meet no matter what. Failing was not an option."
WOMEN IN AD: THE EXCEPTION RATHER THAN THE RULE
Both women have reached positions with enormous influence - which still makes them an exception among a large majority of male co-workers. Although the start-up culture made it easier for them to overcome the gender barriers that used to be prevalent in automotive and engineering jobs, they feel that full equality is still not within reach. "There has been a change of mentality, but it's not as big as it should be," says Zohar.
One factor that is certainly driving the change is the massive shortage of specialists throughout the autonomous driving industry. No company can afford to overlook skilled female experts. It also helps that in Israel, many females find themselves in leadership positions at a young age due to the military service.
But Smadar David thinks that ultimately, inequality is still rooted in early education. Parents still pass traditional norms to their children, sometimes unintentionally. "I was fortunate enough to have parents who urged me to pursue whatever I am drawn to. This gave me the sense that it's okay to love physics and mathematics." She remembers being the only girl in her science class at times. "I still didn't feel weird about it. Hopefully more parents will give their children this freedom." For her and her colleague Ety Zohar, this freedom ultimately led to a successful career, occupied with one of the most exciting tasks of our time: paving the autonomous driving revolution.
Source - https://www.2025ad.com/latest/innoviz-israel-women-army-driverless-cars/


---