Add to my Reading List

Remove from my Reading List
News Article
Augmented Reality and Artificial Intelligence in Transportation
Machine Learning (ML) a subset of Artificial Intelligence (AI), and Augmented Reality (AR) has seen major advancements in the recent times. The Automotive Industry has embraced AI to a greater extent and is planning to do more in the advancement of self-driving and self-parking technology. In parking management, the parking space detection had improved effectively using AI. User navigation has seen improvements using Augmented Reality with GeoLocation on mobile devices. The smart mobility technologies revolutionise transportation and create sustainable city.
The popular game Pokémon GO was based on AR using geolocation. The hype around AR has got huge with Apple and Google releasing their own platforms such as ARKit and ARCore respectively, this year. ARKit is already available for almost 65% of the Apple devices. Two giants competing against each other with features like face-tracking, motion capture, light estimation, and plane detection etc, it is needless to say using AR will only get easier in the future. Yet, Google ARCore is limited a small number of handsets. Not to leave out Wikitude (a mobile augmented reality technology provider based in Salzburg, Austria), which is ahead in a certain ways, for example, it supports cross-platform development.
The AR market had already started to produce innovative applications, from fashion to games. Digi Capital's analysis (2018) predicts $90 billion in revenue by 2022 w.r.t AR. Deloitte - Augmented reality: on the cusp of reality, mentions that there will be tens of thousands of AR apps mostly on experimentation of AR.
Snapchat a hit among gen-z mostly because of the face filters using AR tech in mobile devices. Basic AR is a routine to lot of younger generations. One of the main advantages that AR has over VR is that consumers can access them on smartphones they already own, rather than a buying a new headset or any other device. AR use cases can be conceptualized in the following four different areas of utility: Environment Visualization, Education, Navigation and Inspiration. Most common uses of AR through the mobile device will be indoor/outdoor navigation, AR marketing campaigns through the environment; AR features enhancing different apps, etc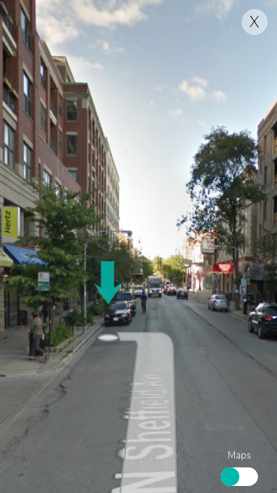 AR Navigation
While AI/ML takes part in the backend, AI is a broader concept - simply put, it is like a human having supernatural computational power. People in Silicon Valley believe that the first trillionaire is someone, who tapped the fullest potential of AI. ML is a portion of AI with Deep Learning (DL) and Neural networks, based on the idea that machines can access data and learn for themselves. Google's Tensor Flow and Firebase MLKit, Open CV and Three.js are some of the machine learning libraries available. OpenCV helps in image processing applications, and with the DL object detection technique, it can do instance segmentation in real time.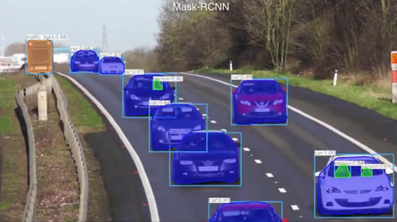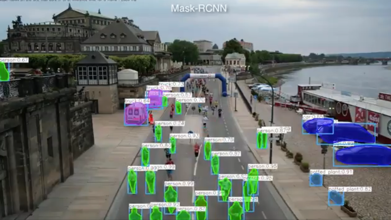 Instance Segmentation, source: MASK-RCNN - LearnOpenCV
How can these two behemoths help Transportation? - One such application in transportation is using AI/ML and AR to detect parking spaces in real time. In our recent work, to overcome the parking problems in the urban city, we developed a parking app for both iOS and Android platforms. This is an advanced, real-time and automated mobile application.
The app helps to view the real-time availability of parking spaces around us or at a destination. Users can filter the parking spaces with options based on paid/free, vehicle size, and security ratings. Users can also look at parking policies at the location. 
The above automation work does not require sensors. Instead, it uses real-time data from the single fish eyed street cameras. The data retrieved from the camera is processed through advanced image analysis to get the exact parking slot for the user. The work requires object detection and instance segmentation process. The app can mark the parking spaces in the straight roads, junctions and also mask/unmask the private properties, forbidden places, parking spots, etc.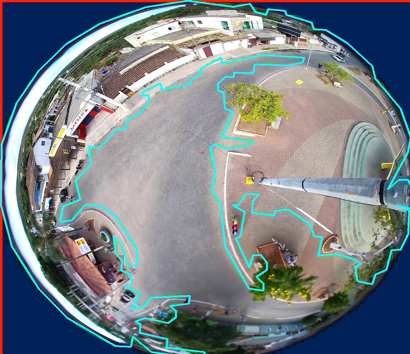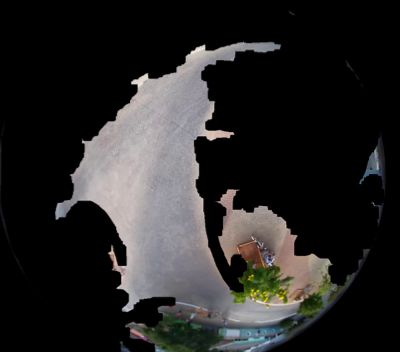 Instance Segmentation and Road Detection
"Shadow movement" of the location was detected using algorithms to get the directions. From this, the exact parking lot is marked by its latitude and longitude. The users can navigate to exact spot via maps or AR Navigation.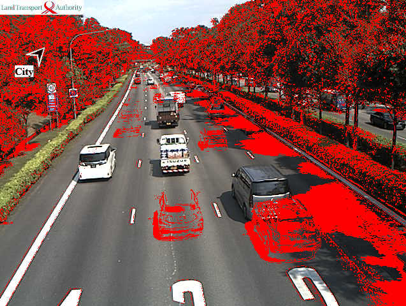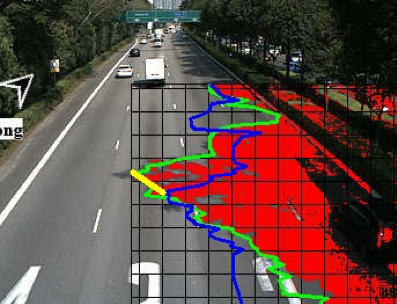 Shadow pattern creation and Shadow movement detection
In addition to these properties, users are allowed to view the real-time parking space before parking the car. Once the parking slot is booked, the user will be given an option to "protect the car". This feature helps to notify the user in case of any sudden change or incidents at the parking space. The user can right away look at the car in real time.
Software Development Kits (SDKs) were developed to help third party developers access data and organize parking anywhere. The use of AI/ML and AR made it possible to automate and organize the urban parking. This is a cost effective method compared to having sensors and additional infrastructure. The potential of the advanced technologies in Transportation is increasing and is sustainable.
With advent of AR technology to mobile devices and 5G coming in, great strides in AR platforms and technologies by large software companies, it is only a matter of time before creators & developers create magic with AR.
Especially, in Transportaion industry use of AR will open up possibilities like AR Smart cards, Indoor-Outdoor navigation, Terrain vehicle tracking, Route maps, Highway/Runway pothole reporting, Technical support, Real time traffic simulation & many more.
AR is no more a future technology; AR has arrived.
https://artillry.co/wp-content/uploads/2018/04/vrara-whitepaper-enterprise-final-draft-2018.pdf
http://www.ryotstudio.com/whitepaper/RYOTStudio-CBS-AR-WhitePaper.pdf
https://www.youtube.com/watch?time_continue=26&v=hzR-wHuM0dE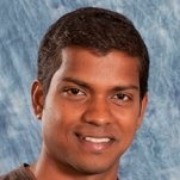 Gowdhaman. K
Designation: Founder/CEO
Company name: CZ Smart Mobility
Website: www.czsm.co.in
---