Add to my Reading List

Remove from my Reading List
News Article
Mobility data has arrived: but the user must be onboard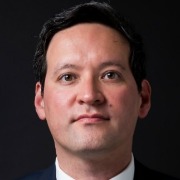 By Richard Biggs, CEO, Cube Intelligence
In-car 5G connectivity will soon be standard, with Audi and Huawei expected to launch 5G-connected cars in the early 2020s and other manufacturers already hot on their heels.
This step-change in connectivity will dramatically increase the volume and quality of data vehicles produce about how they are used, where they are and what is happening around them. The opportunities for companies to use this granular data are immense, with McKinsey predicting the global revenue pool from car data monetisation could grow to up to $750 billion by 2030. This valuable information will contribute to the rise of smart cities and promote a more personalised and enjoyable driving experience.
But ultimately the data belongs to the individuals that own and drive the vehicles and, with consumers increasingly switched on to the power and value of their personal information, businesses need to gain user buy-in to data use. Consumer consent to data collection and processing is also vital to avoid Cambridge Analytica-style brand damage, as well as to comply with rules such as the General Data Protection Regulation (GDPR). There are two key ways to get consumers onboard with data exchange; incentivisation and security.
A fair value exchange
For consumers to agree to their data being collected and processed they need to believe there is something worthwhile in it for them, a fair value exchange in the form of increased convenience or financial reward.
The automotive industry must collaboratively build a data exchange model based on trust and transparency, which could potentially take the form of tokenised incentives and mobility wallets. Tokens could be earned in a variety of ways, for instance running regular diagnostic tests to ensure a vehicle is running smoothly and allowing specific companies - or data consumers - access to the results of those tests. The tokens awarded could then be spent with affiliated partners delivering discounts on fuel, car purchases or insurance and providing tangible value to the consumer.
This type of data exchange model could have multiple uses outside simple commercial gain. For instance, local authorities could use a token system to incentivise electric car drivers to share data on when and where they charge their vehicles. If the authorities use this data to identify electric car charging is resulting in excessive use of energy and increasing traffic in the city, they could then further use the digital wallet to incentivise drivers to charge their vehicles during off-peak hours. Mobility wallets could connect consumers with a wide spectrum of organisations from public services to manufacturers and mechanics.
Mobility wallets also allow users to retain control of their data. Encrypted ID management means digital wallets must be verified by an individual's private key before specific information can be sent to explicitly identified data consumers. When consumers feel more in control of their data, understanding where it is going and how it is being used, they become more trusting and more willing to share it, especially if they receive something in return. Mobility wallets offer consumers an incentive to share their data while giving them specific control over who receives the information, ensuring an efficient and interoperable network for all.
A secure decentralised network
But providing a fair value exchange for the user is only part of the story. While many will find the idea of sharing their data in return for rewards compelling, they will still need to be reassured that their data is secure. As the volume and diversity of data exchanged increases, so does the risk of data leaks and security breaches.
Traditional models of data exchange rely on storing information in a centralised data lake, where it can be accessed by multiple data processors without the individual's knowledge. This approach makes it easier for data to fall into the wrong hands and to be used by unscrupulous persons for anything from unsolicited marketing to identity theft.
Sharing data through virtually impossible-to-hack blockchain technology can solve the problem of automotive data security. The benefit of blockchain is that it is immutable - once a block has been written it cannot be changed, as it has already been validated by the individuals making the exchange, through the use of their unique key. The decentralised nature of blockchain allows direct exchange to take place automatically peer-to-peer, without relying on the involvement of a third-party vendor.
Decentralised blockchain-based platforms can integrate data transfers across the connected vehicle space and, by connecting different stakeholders in this new data market, allow the digitalisation of certain types of assets and behaviours, such as peer-to-peer (P2P) car sharing and driver monitoring. Overall, increased trust in the security of information will result in increased data exchange, a win-win for all.
The rapid expansion of 5G and car connectivity is exciting, delivering endless opportunities to leverage granular mobility data, but to make the most of this development, consumers must be ready and willing to allow access to their information. By building a trusted and transparent exchange model that incentivises consumers to share information, and ensuring exchange occurs across a secure decentralised network, businesses can make the most of the valuable mobility data connected cars will provide.


The 2nd Transportation-as-a-Service (TaaS) Technology event is taking place in Birmingham, UK at the National Motor Cycle Museum on the 4th and 5th June 2019. Our annual event will draw 600+ senior decision makers from along the entire value chain of the Connected and Autonomous Vehicles (CAVs), Electric Vehicles (EVs), Energy/Battery, Charging, Infrastructure and Future Mobility industry.
Our 2019 event will include 2 co-located conferences
TaaS Technology - 'CAVs and Future Mobility' conference and exhibition will be dedicated to covering the key topics of the CAVs, Future Mobility and TaaS industry.
Key topics covered: https://www.taas.technology/cavs/topics
TaaS Technology - 'Energising Future Mobility' conference and exhibition will be dedicated to covering the key topics of the EVs, Energy/Battery Technology and Infrastructure industries.
Key topics covered: https://www.taas.technology/energy/topics
2 co-located conferences, 1 ticket, 1 exhibition.
The TaaS Technology conferences will bring together international experts for two days of in-depth discussions and exhibits focused on the opportunities and challenges of a mobility future that leverages CAVs, EVs, Battery/Energy, Charging, Infrastructure and TaaS technologies.
Attendees to the event can purchase one ticket to have full access to both conferences. Attendees will hear industry-leading insiders delivering more than 80 presentations spanning all the key topics. The conference will equip the delegates with an up-to-date overview of the status of the CAVs, EVs, Energy/Battery, Infrastructure and TaaS industry, and provide them with many opportunities to meet other key players within this community.
Speakers and sponsors will have a unique opportunity to access 2 individual but related audiences in an intimate environment - there will be lots of opportunity at the conference to make some fantastic connections and also potential business partners.
The event is being organised in partnership with Coventry University and WMG, at the University of Warwick and has already attracted an array of leading international experts.
Speakers already confirmed at this early stage, so far include: Autocab, AVL, Beryl, Bloomberg - New Energy Finance, BP, ChargeMaster, Claytex, Cube Intelligence, Department For Transport, Element Energy, free2move, Green Mobility, Hewitt Studios, iomob, ION Energy, LimeBike, Power Hydrant, Ridecell, TomTom, Uber, what3words
With only a maximum of 250 delegate places per conference and 40 exhibitors, the conference will sell out fast. Make sure you book your place as a delegate or a speaker/sponsor as soon as you can. https://taas.technology



---