Add to my Reading List

Remove from my Reading List
News Article
Why the taxi industry is leading the transport model of the future
Safa Alkateb, CEO at Autocab, shares his thoughts on the transport model of the future and highlights the key role that the taxi industry has to play in building connected and efficient methods of travel.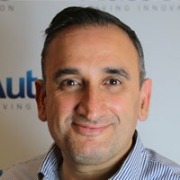 Barely a week goes by where we don't see a story splashed across the news featuring the latest developments in autonomous vehicles. Innovations are constantly being announced by larger organisations such as Tesla and Ford - these capture our imagination and provide us with an exciting glimpse into the not-so-distant future.
But while we continue to ponder how technology could revolutionise privately-owned vehicles in years to come, we might also ask what will happen to the rest of the transport industry. Our towns and cities are only likely to become more congested as the population continues to grow. So, rather than relying on our own vehicles to travel around, we'll need access to a variety of mobility options.
This is where the TaaS model will come into its own - it will encompass all modes of transport and provide us with convenience, flexibility and affordability when travelling. Via a single integrated app, users will be able to access a single mobility service on-demand, and quickly view details such as journey times and the cost of their whole trip. Connecting our transport services will allow people to get from the start to the end of their journey seamlessly - the first stage of which might involve being picked up by an automated vehicle at home, and the final one a bus ride through town.
A connected system is the end goal. But the question is, how are we going to reach this point?
The first stages are in place
The groundwork for this future 'as-a-service' model has already been laid down to a certain extent. Popular ride-sharing and car-sharing services such as BlaBlaCar and Liftshare currently offer the public a convenient, affordable and environmentally-friendly alternative to driving their own vehicle. And technology enhances our experience in scheduling and fulfilling these journeys - in many cases, you can log into an app to check journey times or see where the nearest vehicle is located.
We've embraced these newer ways of getting around, and we're going to see an ever-growing number of on-demand services. Take the example of the recent trial of a driverless bus by operator Stagecoach - this development highlights the gradual shift we're making towards a TaaS run future. We'll need to continue building connections between all modes of travel to ensure everything runs smoothly.
Taxi technology is facilitating collaboration
For the complex transport model of the future to work, each element of the network will need to operate in sync. Integrating multiple options in such a way will make the consumer's life easier in getting from A to B. We'll be able to see details for each journey in one place and pay for it all at the touch of a button.
The great news is that the technology which taxis are already using can pave the way in this march towards a frictionless transport system. Automated booking and dispatch systems enable taxi firms to work in tandem with car rental companies and car sharing services, keeping costs down and saving time too. Pick up and drop off services, for holidays or business travel for example, will become a lot easier to manage with several transport partners working in collaboration.
The information being gathered by taxi technology isn't just for the public's benefit either - it's advantageous for businesses. It's providing firms and their drivers with the intelligence they need to increase booking numbers, thus improving business performance and profitability.
If firms know where and when there are more jobs available, they can optimise how they manage their fleet. In a driverless world, this level of insight will serve us well; being able to accurately predict demand and travel habits would mean fewer empty cars clogging up our roads and decreased congestion in urban areas.
Taxi firms collect and hold valuable data
The TaaS network of the future will rely heavily on how organisations are able to use data. We'll require up-to-date information on vehicle locations and public transport for trips to run smoothly. Not only that, personal preferences will need to be communicated between individuals and transport providers, so that each journey is tailored to their needs. Sharing information will therefore become essential for journey planning.
With the vast amount of information they hold on individual trips and the millions of journeys they are making every day, taxis are an excellent source of data. Insights collected by firms are hugely advantageous in helping us to make informed decisions - both for the smart city planner who is building our physical urban infrastructure, and the OEM who is manufacturing our self-driving vehicles.
Taxis were the first innovators in the TaaS space - arguably they have been providing a Vehicle-as-a-Service for decades. They were the first to track how and when people made their everyday trips for work, travel and leisure. Thanks to taxis, we also know the most well-used routes around our towns and cities. And, crucially, we know when people use them - and when they don't.
Those people now responsible for moving us towards a 'Smart', frictionless future of mobility would do well to follow in the footsteps of taxis. As key players in the mobility space, they are well-placed to lead this transport revolution and help us get to where we want to be. The taxi industry really is the best friend transport innovators didn't know they had.


About Autocab

Having sold their first system in 1991, Autocab has
grown to become the largest supplier of booking & dispatch systems in the
world today. Their bespoke cloud-based SaaS solutions help power over 1000
companies, and process over 1million trips every day.


The 2nd Transportation-as-a-Service (TaaS) Technology event is taking place in Birmingham, UK at the National Motor Cycle Museum on the 4th and 5th June 2019. Our annual event will draw 600+ senior decision makers from along the entire value chain of the Connected and Autonomous Vehicles (CAVs), Electric Vehicles (EVs), Energy/Battery, Charging, Infrastructure and Future Mobility industry.
Our 2019 event will include 2 co-located conferences
TaaS Technology - 'CAVs and Future Mobility' conference and exhibition will be dedicated to covering the key topics of the CAVs, Future Mobility and TaaS industry.
Key topics covered: https://www.taas.technology/cavs/topics
TaaS Technology - 'Energising Future Mobility' conference and exhibition will be dedicated to covering the key topics of the EVs, Energy/Battery Technology and Infrastructure industries.
Key topics covered: https://www.taas.technology/energy/topics
2 co-located conferences, 1 ticket, 1 exhibition.
The TaaS Technology conferences will bring together international experts for two days of in-depth discussions and exhibits focused on the opportunities and challenges of a mobility future that leverages CAVs, EVs, Battery/Energy, Charging, Infrastructure and TaaS technologies.
Attendees to the event can purchase one ticket to have full access to both conferences. Attendees will hear industry-leading insiders delivering more than 80 presentations spanning all the key topics. The conference will equip the delegates with an up-to-date overview of the status of the CAVs, EVs, Energy/Battery, Infrastructure and TaaS industry, and provide them with many opportunities to meet other key players within this community.
Speakers and sponsors will have a unique opportunity to access 2 individual but related audiences in an intimate environment - there will be lots of opportunity at the conference to make some fantastic connections and also potential business partners.
The event is being organised in partnership with Coventry University and WMG, at the University of Warwick and has already attracted an array of leading international experts.
Speakers already confirmed at this early stage, so far include: Autocab, AVL, Beryl, Bloomberg - New Energy Finance, BP, ChargeMaster, Claytex, Cube Intelligence, Department For Transport, Element Energy, free2move, Green Mobility, Hewitt Studios, iomob, ION Energy, LimeBike, Power Hydrant, Ridecell, TomTom, Uber, what3words
With only a maximum of 250 delegate places per conference and 40 exhibitors, the conference will sell out fast. Make sure you book your place as a delegate or a speaker/sponsor as soon as you can. https://taas.technology


---